At this site I would like to introduce Swiny´s puppies.
Her first litter was born on 12th December 2005 in our home but under Poarott kennel name.
We decided to use beautiful male, who was that time in Slovakia.

Thank You Katrinka for mating with Sampan and for possibility to have the litter under your affix.
SAMPAN Basta


aka " Riziy"




* 12.09.2000
Breeder: Dorota Witkowska (PL)
Owner: Ludmila Ganipolskaya (RUS)
Titles:
WW-02 and BOB from Amsterdam
EW-04 and BOB from Barcelona
res.EW-02 from Paris
Belye NochiW-01

EurAsiaW-02 and BOB + 3rd in group
EurAsiaW-03 and BOB + 2nd in group
EurAsiaW-O4 and BOB + 2nd in group
Multi CAC,CACIB,BOB,BIG,BIS...
International Champion
Croatian Champion

Nederlandsk Champion
RKF Champion
Russian Champion
Slovak Champion
Slovenian Champion
Spanish Champion
MAPLE SYRUP Poarott - PP male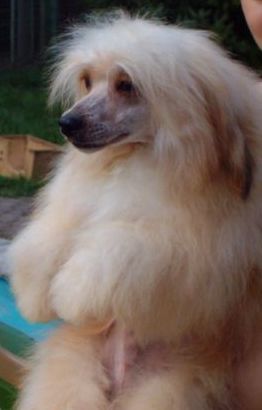 Owner: Ingrid Gyllin from Germany, kennel Guldtackan´s
---
MAKYTA Poarott
- HL female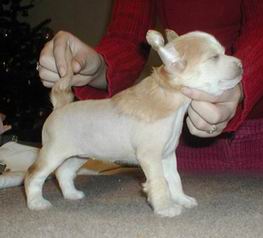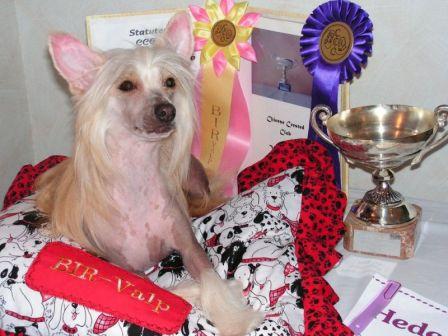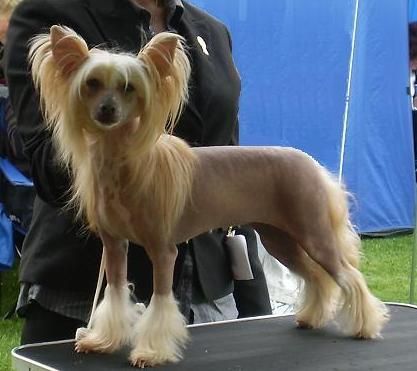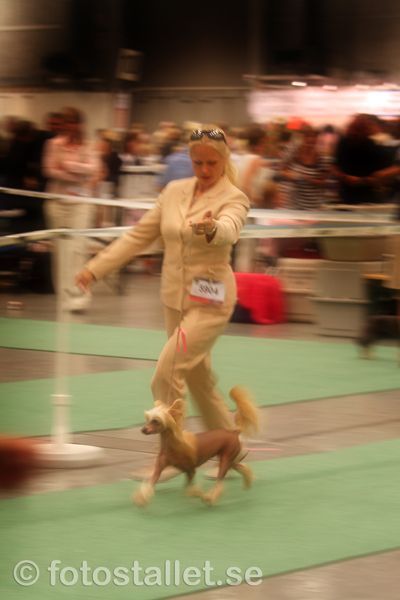 Owner: Pia Malm from Sweden, kennel Paw-A-Dee
Health results: Patella: 0/0, Optigen prcd-PRA: clear, Cerf: clear, Dry Eye: clear
Show results:
SWEDISH CHAMPION
FINNISH CHAMPION
some of Makyta´s best results
5x Very promissing1 + Final BIS Baby
PUPPY BOB and PUPPY BIS on CC speciality show´06 in Sweden (Mr. Espen Engh from-NOR)
WDS Poznan´06 (PL) Excellent 4 in Junior class out of 36 females (Mr. Walter Pinsker-CAN)
Int. Zagreb´06 (CRO) Excellent 1 PRM in Junior class = CRUFT´S QUALIFICATION (Mrs. Ligita Zake-LAT)
Int. Malmo´07 (S) Excellent 1 CK, 4BT, CERT (Mr. Bengt-Ake Bogren-S)
Int. Seinajoki´07 (FIN) Excellent 1, BT, SERT, CACIB, BOS (Mr. Bengt-Ake Bogren-S)
Int. Helsinki´07 Finnish Winner show (FIN) Excellent 1, res.SERT (Mr. Kersten Scheel)
Int. Rzeszow´08 (PL) Excellent 2, res.CACIB (Mrs. Krystyna Szulc-PL)
Int. Tampere´08 (FIN) Excellent 1, 2BT, SERT, CACIB (Mr. Robert Blumel-A)
Int. Opole´08 (PL) Excellent 3 (Mr. Adam Ostrowski-PL)
Spec. Salo´08 (FIN) Excellent 2, 3BT (Mr. Adam Ostrowski-PL)
Int. Pitea´08 (S) Excellent 3 CK, res-BT (Mrs. Tamara Sarmont)
Int. Avesta´08 (S) Excellent 1 CK, 2BT, CERT, res.CACIB=CACIB (Mr. Torbjorn Skaar-S)
Nat. Jarvenpaa´08 (FIN) Excellent 1, 3BT, res.SERT (Mrs. Marjatta Pylvanen-S)
WDS Stockholm´08 (S) Excellent 1 in Open class out of 47 females, res.CAC (Mr. Rafael de Santiago-P.Rico)
Spec. Askersund´08 (S) Excellent 1 CK, 4BT, CERT (Mr. Ove Germusson-S) NEW SUCH FINUCH
Int. Drammen´08 (NOR) Excellent 3 CK (Mr. Andreas Schemel-A)
Int. Hogbo´08 (S) Excellent 3 CK, 3BT=CACIB (Christian Stavarache-RO)
---

MASERATY Poarott
- PP female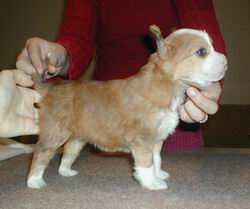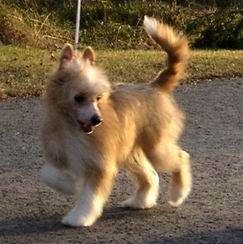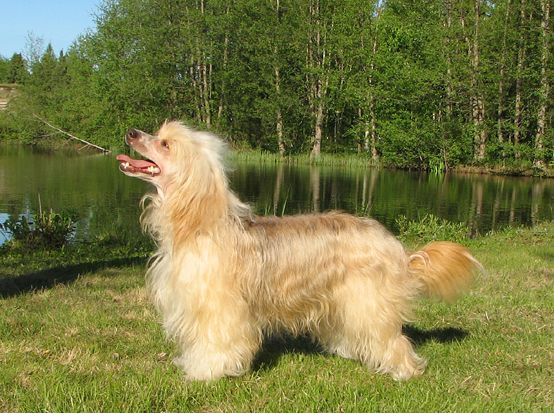 Owner: Lassi Alestalo from Finland, kennel Arte Figure

Health res
ults:
Patella: 0/0, Optigen prcd-PRA: clear, Eyes: clear/normal (4.2.2008), Heart: clear/normal (4.2.2008)
---

MERCEDES Poarott
- HL female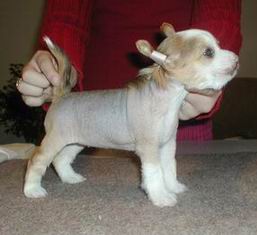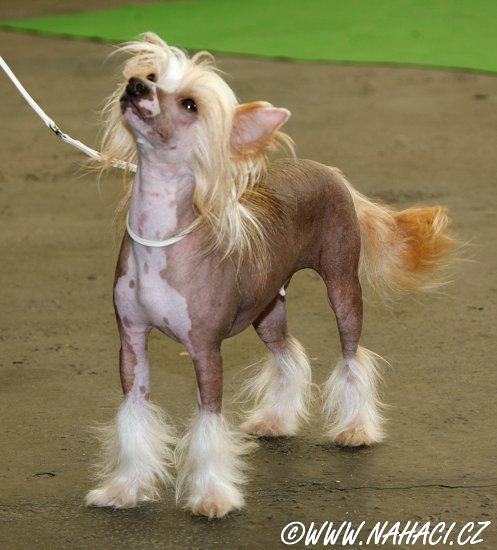 Owner: Jitka Zavadilova from Czech republic, kennel Garden Roses

Show results:

CHAMPION OF MONTENEGRO

Nat. Mlada Boleslav´08 (CZ) Excellent 2, res.CAC on her first show ever (Mrs. Olga Dolejsova-CZ)

Int. Podgorica´08 (MN) Excellent 1, CAC, CACIB
Nat. Kotor´08 (MN) Excellent 1, CAC, BOB NEW MNCH
Club Prague´08 (CZ) Excellent 3 (Mr. Hans v.d. Berg-NL)
---

MY KANGAROO Poarott
- HL female
In memory
---
Pedigree:
CH SAMPAN Basta (PL)

CH Gingery´s KRIMSON N´CLOVER (USA)



CH Gingery´s KANGAROO (USA)

CH Gingery´s THUMBLEWEED (USA)

Dickerson´s SPRINKLES OF SPICE (USA)

CH Gingery´s CHEESECAKE (USA)

CH Gingery´s MAPLE SYRUP (USA)

CH Gingery´s TRUFFLES N´CREAM (USA)

CH Sasquehanna CZARNUSZKA (PL)


CH Gingery´s THUMBLEWEED (USA)

CH Gingery´s BEETLE JUICE (USA)
CH Gingery´s PANDEMONIUM (USA)
CH O-Lan´s DAISY MAE (USA)

CH Gingery´s BEETLE JUICE (USA)
MISU´S PRINCESS KENDRA OF O-Lan (USA)

CH CYGNE Hot Chocolate (SK)

CH Quantara WHISPER AT BONITA (USA)
Jewels JUST SINFUL (USA)
CH Jokima JUST A KING (UK)
CH Triin´s BARELY AN ANGEL (USA)

Unicorn´s TORI (USA)
CH Gin-De´s TEXAS WALKER (USA)
CH Unicorn´s CHIA PET (USA)
JOKO Van Jo Van (SK)
CH BENJI z Vlozu (SK)
CH Bloomsbury AVOCADO (D)
CING SHAN Des Bob´s Des Lauriers Amandiers (FR)

GESI Van Jo Van (SK)
CH Di Gabriellas HAVARJE (D)
Di Gabriellas EDITHA (D)